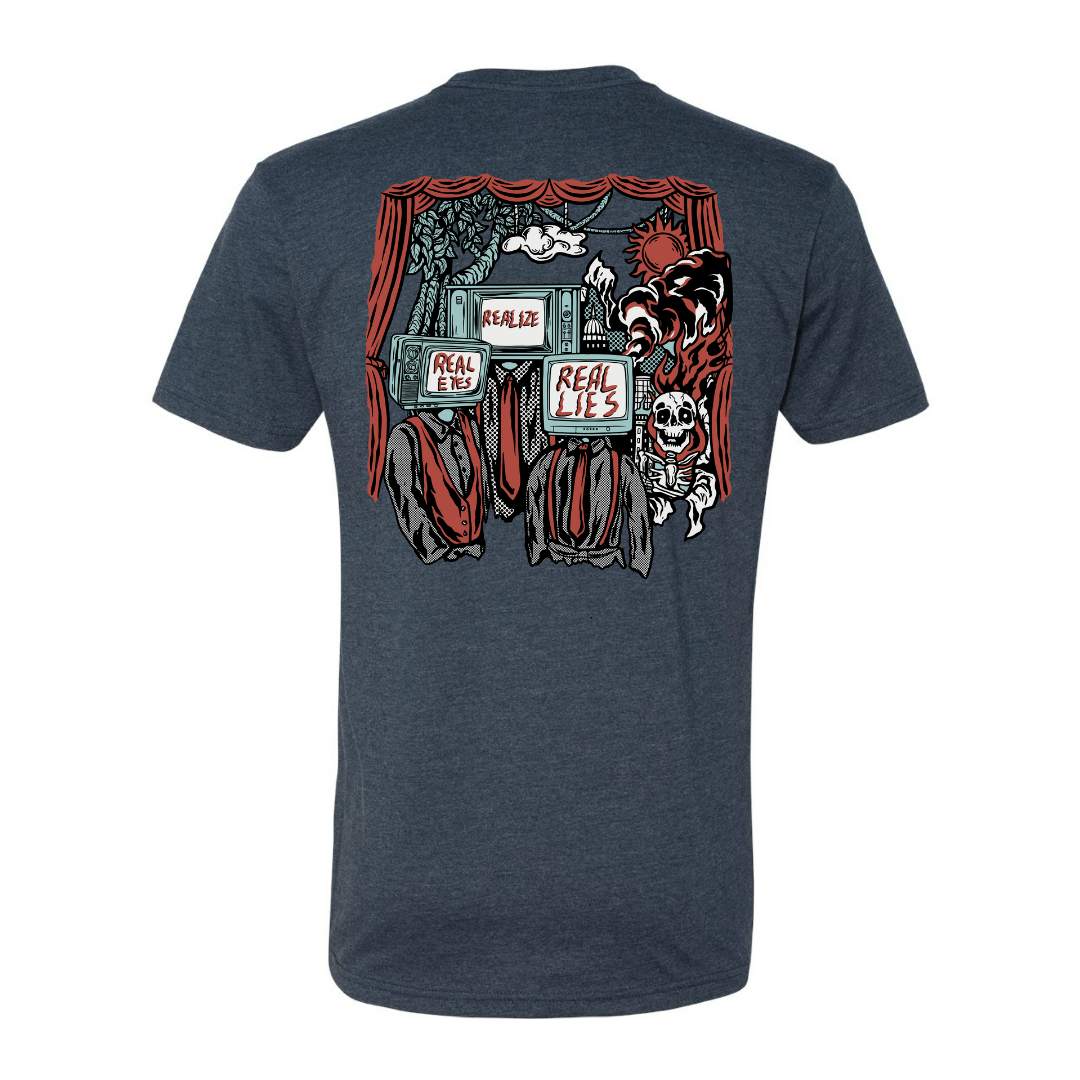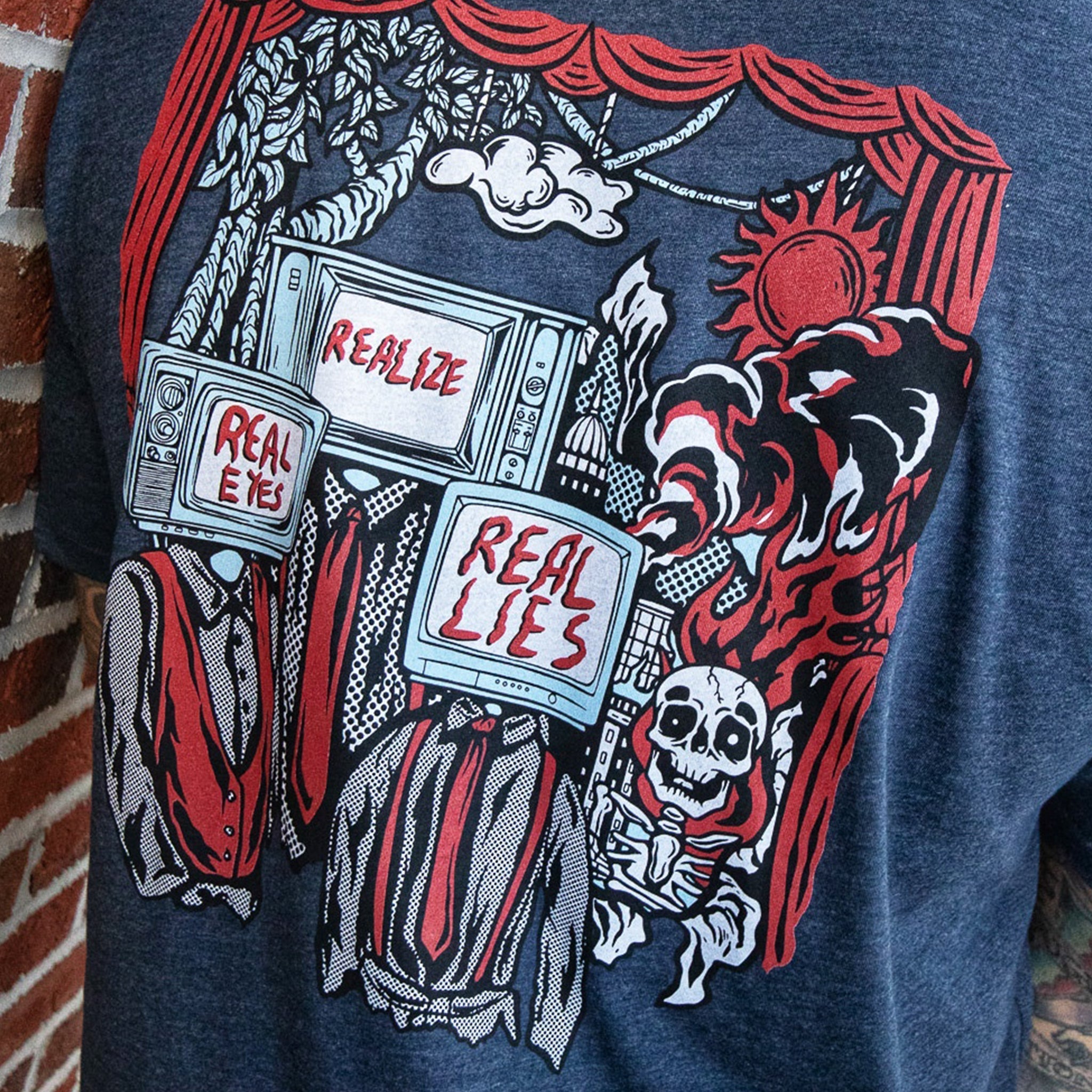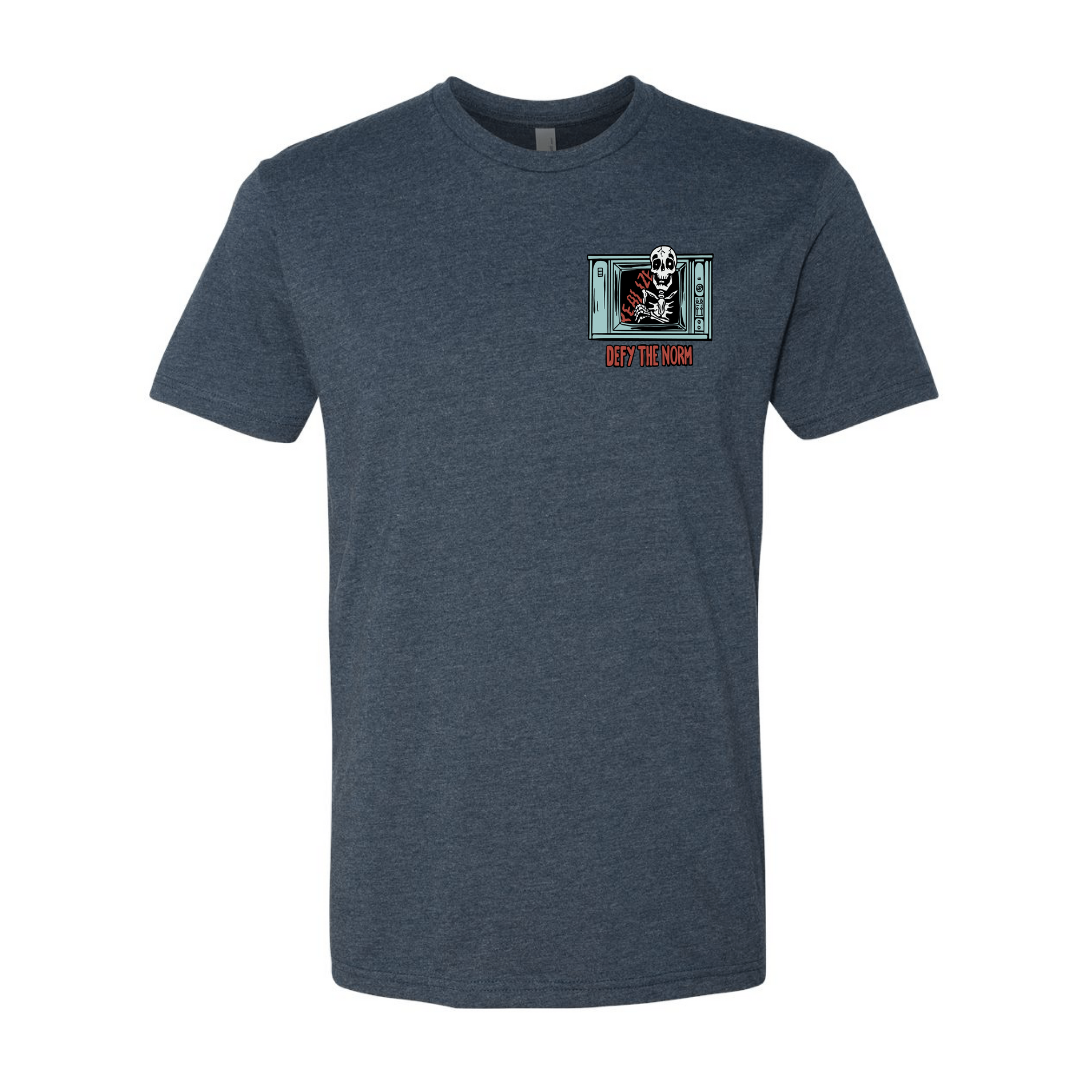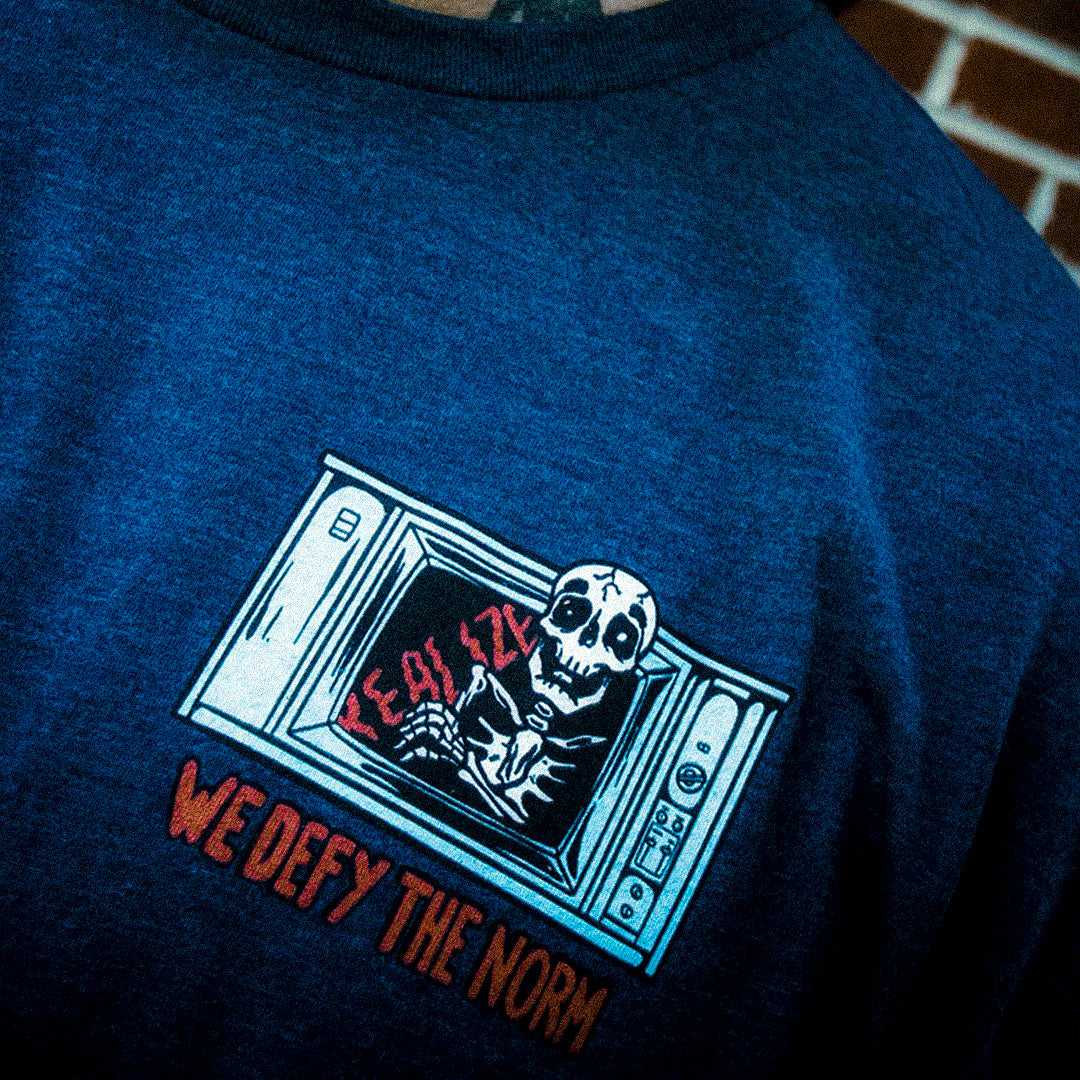 REAL EYES Tee | We Defy The norm
An idle mind is a programable mind.  Be weary of what the TELL-A-VISION feeds you, for its most likely harmful to your health and well being.

Wake up and see the world for what it truly is in this real eyes, realize, real lies Tee. 
Sleepy time is over.  Wake up!
Printed on super soft, athletic cut, 60-40 blend T's.
Let customers speak for us